We Support Tickets For Tots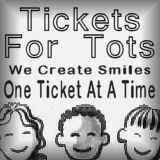 Tickets For Tots is a Charity that
Helps low income Kids w/ Tickets
On a Saturday night in November 1973, the Akemans returned home after performing at the Grand Ole Opry, and were shot dead upon their arrival. Thieves had lain in wait for hours. The Akemans' bodies were discovered the following morning by neighbor and fellow performer Grandpa Jones.

The book titled "The Stringbean Murders" is currently out of print but it available as a downloadable e-book. Order the e-book here.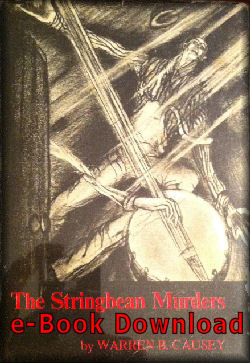 A police investigation into the double homicide resulted in the conviction of cousins John A. Brown and Marvin Douglas Brown, both of whom were 23 years old at the time of the murders. At trial, it was revealed that the two had ransacked the cabin and then killed Stringbean. Estelle shrieked when she saw Stringbean hit with the bullets. A few moments later, after begging for her life, she was gunned down as well in the front yard. The Tennessee Court of Criminal Appeals described the scene, "Upon their return, Mr. Akeman spotted the intruders in his home and evidently offered some resistance. One of the Brown cousins fatally shot Mr. Akeman, then pursued, shot and killed Mrs. Akeman. At their trial, each defendant blamed the other for the homicides."

The thieves left with nothing more than a chain saw and some guns. In 1996, 23 years after their murders, $20,000 in cash was discovered behind a brick in the chimney of the Akemans' home. The paper money had rotted to such an extent that it was not usable. (the United States Consumer Price Index indicates that the purchasing power of $20,000 in 1973 would be equivalent to the purchasing power of some $100,000 in 2010.)

Marvin Douglas Brown fought his convictions in the Tennessee appellate courts. On September 28, 1982, the Tennessee Court of Criminal Appeals affirmed the trial judge's order denying a new trial. Marvin Brown ultimately granted an exclusive interview to Larry Brinton of the Nashville Banner. In the interview, he admitted his participation in the burglary and murders, but contended that John Brown fired the fatal shots. Since Brown, by his own admission, committed burglary, and that burglary resulted in death, Brown is guilty of murder, regardless of who fired the fatal shots.

Marvin Brown died of natural causes on January 8, 2003, at the Brushy Mountain Prison, in Petros, Tennessee. He is buried in the prison cemetery. John A. Brown remains incarcerated in a Tennessee Special Needs Facility. In July 2008, the Tennessee Parole Board deferred parole for 36 months. He is next eligible for parole in July 2011.

David and Estelle Akeman are buried in Forest Lawn Memorial Gardens in Goodlettsville, Tennessee. During the run of Hee Haw, after Stringbean's death, the scarecrow was left as a memorial.